Tween Bedroom Makeover – Week 2 | ORC
Tween Bedroom Makeover
One Room Challenge – Week 2
It's very bland, the carpet is stained because I've been using the room as my workshop.
My Inspiration Tween Room:
Our son loves skate boards, scooters and almost anything that moves beneath his feet so having a skateboard theme will create an inviting hangout where the neighborhood boys will love to come to.
My Inspiration Piece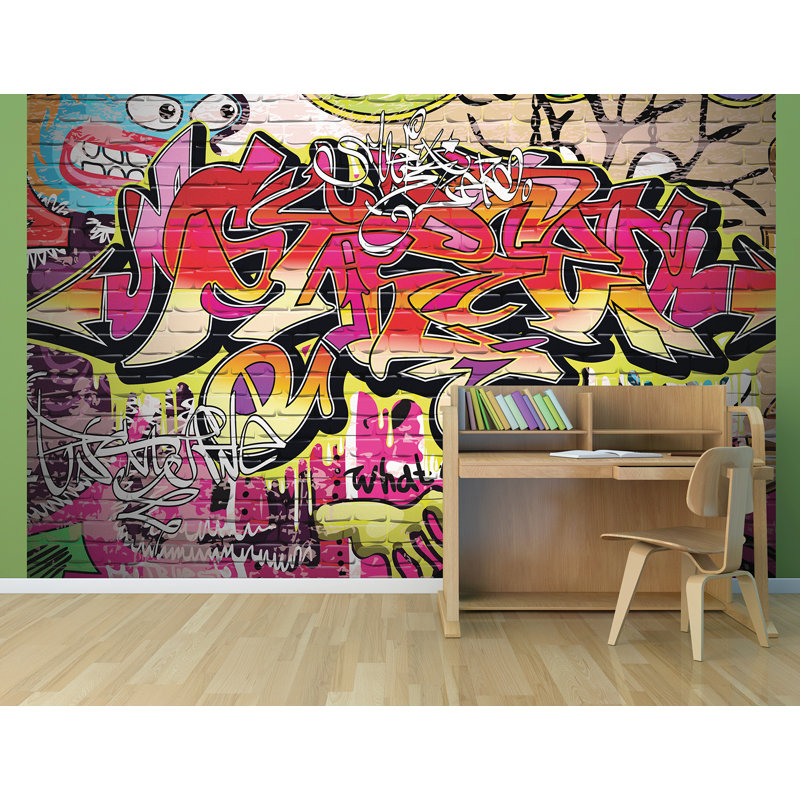 Graffiti wall mural from Wayfair
Sometimes when designing a room from scratch it can be overwhelming to know where to start. Finding an inspiration piece, be it artwork, a piece of furniture or throw pillows, can be your starting point.  In my case, this creative and fun graffiti wall mural definitely was my bouncing off piece.  The colors, design theme, and all accessory & accent pieces stem from this wall mural.
Tween Boy's Room Mood Board
The cool graffiti wall mural paper is the starting point to all the other items in this skate park boy's room.
 My color scheme:
These colors below will be used for the walls, bedding and furniture.
It's going to be alot of fun creating a skateboard room.  It's a surprise for our son. He knows he's getting a room makeover but doesn't know what it's going to look like.  I can't wait to see his face at the big reveal!
Please check back next week and see the progress to date!
Be sure to check out the 20 Featured Designers here and the rest of us 200+ Guest Designer|Bloggers here.
 I'm Debi Collinson, a Designer. In 2006, at the request of a realtor, I staged my first home. The sellers liked their newly redesigned home so much that they turned down an offer for full asking price. I never looked back. Since then, I have been helping clients make their homes look like they came out of a magazine. I have helped clients earn money for their home beyond their expectations.  Due to a growing need, I'm a Designer Helping Seniors with their Living Options. I'm an Aging-In-Place Specialist, Multigenerational Living Designer & I downsize seniors using my experience as a Certified Interior Decorator & Certified Home Stager.
I'm also a real estate investor. I buy "fixer uppers" and either flip them for a healthy profit, or turn them into profitable rental properties. I'm currently living in my 8th "fixer upper." Come join me as I share my tips & secrets along the way.